So far, until the current Ignitia version 2019.5, we do not support Refund scenario in system.
IF the invoice has been cash received fully, then client ask for partial refund. Please see suggestion below:
1. Users can create new adjustment booking and invoice with negative value.
2. Go to SPF Account Receivables Balance menu, you will see the relative billing dissection sitting in the balance list
3. Click right, and click "generate receipt" for this invoice with negative amount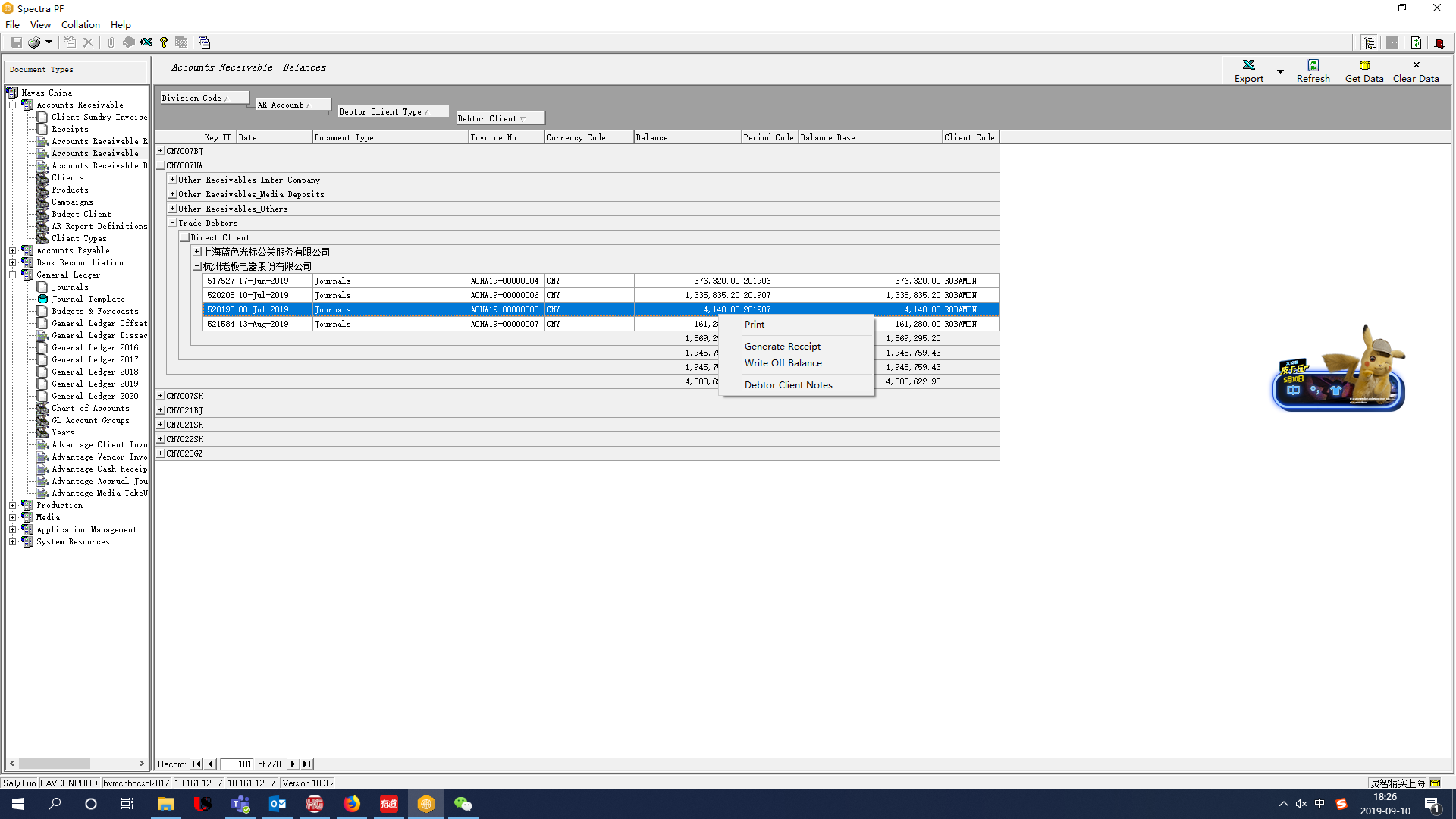 4. Get you receipt and preview your transaction report.